Starting a website of your own can sometime be a little terrifying. I mean common, not all of us are tech savvy nor website design experts right? But here's the thing that most of us don't know. Without much knowledge, one can make a unique website with a little bit of time, ingenuity and creativity. So let's get right to it! I will be showing you some steps you can follow to make it stand out from the rest.
CHOOSING A PLATFORM TO CREATE A WEBSITE.
Choosing a platform to create your own website is easy. There's plenty of companies that will charge you a small fee a month to create a website. These companies will have all types of templates suitable for what you're trying to set up. They can range from cheap to a little more pricey a month depending on how professional and elegant you want it to look. Do not forget to create a domain too. This will be the address of your website and the name people will type in the search bar. Here are some links of the most popular portals.
SET IT UP FOR YOUR AUDIENCE.
There's all sorts of ways to create a website, the only thing you have to keep in mind is the audience who you will be attracting to your website. So, if you're trying to create a website that's meant more for informational purposes than entertaining, you will like to have loads of facts about the issue you're targeting. However, if your website is fully dedicated to entertain and keep people interested, you might want to try out colorful pages and making the text and pictures POP out.

MAKE IT IDIOT PROOF.
As CRAZY as this sounds… people are not really user friendly when it comes to online navigating. It might help creating headlines on your website that are easily navigable. Having a clear organization of where to put links and tabs will put you in a good spot! Your website will not do any good if you have information about pet supplies under bathroom supplies. You'll be surprised how many people get little to no traffic because of disorganization.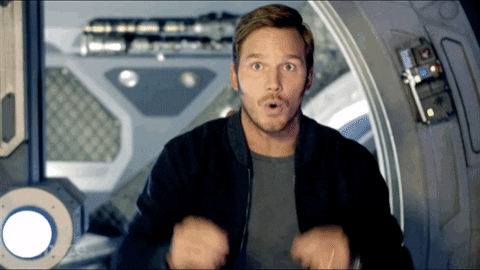 PICTURES GO A LONG WAY!
Pictures and icons go a long way. There's a phrase that goes "A picture is worth a thousand words"  and it's absolutely true. People and consumers will be really drawn to your website if a picture says something about what they are interested in. All these things will help you receive more traffic into your website. If you have no organization skills it might be extremely difficult to follow all the information. Creating easy navigable tabs and headlines will make it user friendly for people who are trying to get somewhere easily and fast. So, just tap into those creative powers you have and make a website that's popping.
HIRE A WEB DESIGNER.
If after reading this article you still feel a little intimidated by the whole ordeal, don't forget that you can always hire a website designer to do the job. A website platform can sometimes get pretty tricky with their pros and cons A website designer has the expertise and knowledge to make a website stand out.  At Savage Global we have some of the techiest web designers out there. Just give us a ring and we will be happy to create a website that will catch your viewers attention.

Why is your WIX website not showing up on google.