The curiosity about how to start an online business has been growing, especially among small and medium entrepreneurs who wish to participate in this market.
It is one thing to create a virtual store with plenty of resources and various funding sources. Another completely different thing is the reality of most entrepreneurs who need to face this challenge with a low budget.
It's not just about how to set up a small virtual store, but also figuring out how to do it while respecting budget limits without losing in terms of technological resources that can ensure business success.
Here are some tips on how to build a small E-Commerce website:
Professional Positioning Is Key
E-Commerce is very competitive and professionalized. If you do not approach the project seriously and professionally, your chances of success will be greatly reduced.
These ideas that everything on the Internet is cheap and can be improvised with rushed solutions is one of the greatest illusions of the Internet.
Nothing is free on the Internet, not even the connection. Find out exactly how much each step of your E-Commerce project will cost and how long it will take to run.
Planning and preparation in E-Commerce are some of the greatest secrets for those who want to open a successful virtual store.
Don't Compete With The Big Ones in The Market
The first tip for anyone who wants to know how to set up a small virtual store is to get away from the big-time competition. Competing head-on with the big players in the market is a real suicide in this type of business.
Big companies that have no interest in some market segments, niches that do not offer the volume of purchases or the profitability necessary to maintain their gigantic structures. For them this is impracticable, but perhaps it is your opportunity to exploit this market gap.
In addition to working in niche markets, you should also seek to innovate and differentiate yourself from other virtual stores in the industry, creating what we call a Blue Ocean Strategy, and raising your E-Commerce to a different level.
Get Familiarized With The Available Tools
First of all, know the negotiation environment where you will act. Get to know the diverse systems available in the market and its functionalities. Nowadays, there are several ready-made systems in the market that can be bought or rented for the creation of your virtual store.
The E-Commerce market is very mature and we have nowadays a multitude of suppliers of virtual store systems for the most varied budgets. These E-Commerce platforms, as they are known, can be customized to incorporate your needs in terms of the technological features and visual identity of your business.
The cost of these platforms is compatible with the initial investment of the small and medium entrepreneur, and with a good technical orientation, the project can be completed in a very short time.
E-Commerce is not exclusive to large companies and good E-Commerce platforms are also available to the small and medium entrepreneur.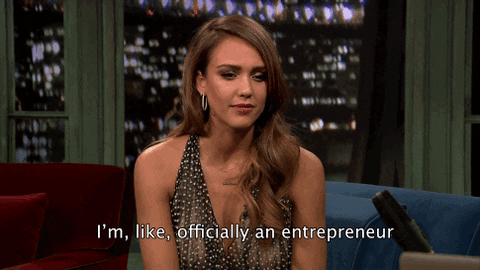 In E-Commerce, Advertising Is Key
One of the most important factors for the success of an E-Commerce these days is the advertising you give to your online store.
As the technological barriers to entry into this type of business have been virtually removed, the big challenge now lies in the area of ​​digital marketing. Being known and found is the cat's big leap nowadays.
As a general rule of thumb, we recommend that clients allocate 30% of the available budget for expenses with the E-Commerce platform and accessory systems, with the remaining 70% with investment for ​​online marketing. It is a formula to ensure that you will have the financial room to take care of the advertisement of the store.
You need to create a true marketing strategy for E-Commerce, so that you have coordinated actions that can create synergy among them. It would be pointless to create isolated actions like email marketing or sponsored links on Google if these actions do not communicate, do not transfer power to one another.
Therefore, knowledge of the dissemination tools and their applications is so important to the success of an E-Commerce.
Gain Confidence From Your Customers
Here's another tip for anyone who wants to know how to set up a small online store: Engage with the visitor right away on the first visit and turn him into a loyal customer.
Make your online store a pleasant environment that people can access with good photos, fast loading pages and an easy and intuitive navigation.
Pay particular attention to the photos, since they are actually the first sale of your store. A store that does not prime for the beauty and organization in the layout does not transfer trust to the visitor, and in that way, the conversion rate drops. You need to impress right away to have a successful E-Commerce.
Stay Up To Date On New Trends
Our final tip for anyone who wants to learn how to set up a small virtual store is to always keep up to date. E-Commerce is an extremely dynamic segment and in order not to lose competitiveness you need to keep up with new technologies in trend.
Track reference sites in the segment and subscribe to newsletters to keep up with what's on the market. Participate in seminars and lectures, many of them online, to listen to the positioning of other professionals in the market. Keep up to date on how to set up a small virtual store for other topics from the E-Commerce universe by subscribing to our SGM Blogs & Newsletter!