The goal of every business is to gain new customers and increase their revenue. But for that to happen, the first step is to make the business known. And to gain such visibility, your company must adopt Digital Marketing strategies.
Being present in the digital environment means that your business has a website and / or blog to attract potential customers. But it\'s no use just introducing them without a defined strategy, after all there are thousands of websites and blogs that offer content and information similar to the ones you offer, as well as various businesses competing with yours.
To increase the online visibility of your company, some actions are needed. We will address in this post some strategies to increase the number of visitors coming to the page of your business.
To do this, we'll cover topics such as types of traffic and their advantages and disadvantages, so that you can assess which strategy is best suited to the reality and desires of your company.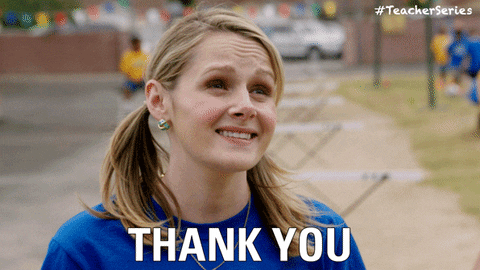 Organic traffic
The great feature and advantage of organic traffic is that it does not have a direct cost. Visits of this type of traffic reach your company's website or blog through natural searches on search engines such as Google. That is, if the search query includes keywords contained in the content provided in your website, your business will appear among the results displayed.
The last thing you want is to appear in the last ranking positions. As proven by Moz research, on average 71.33% of the searches result in clicks on the organic results of the first page.
And to improve your website ranking, you must invest in Content Marketing strategies. Producing optimized content helps people find your business more easily through search engines.
When creating optimized content for your website, it is important you follow SEO practices very carefully. Which means that you have to choose the keywords that are relevant to the area of ​​your business and that are also appropriate to the interest of your buyer persona.
Google Keyword Planner is a great tool for discovering these words. Learn how to use it here and achieve the best results!
These strategies can generate results in the medium and long term, since producing quality content takes time and is important to do with a certain frequency so that the visitor can read other content and advance through the sales funnel.
In addition, gaining search engine rankings is not a quick task and needs to be done consistently if you want to maintain the ranking position you\'ve reached.
As we have said, organic traffic does not involve a direct cost. This is because you do not pay directly for clicks from visits, like it's done with Pay-Per-Click campaigns. Indirectly, costs associated with SEO involve having a website and blog, hiring professionals to produce the content and optimize them for ranking, among other expenses.
Paid traffic
In paid traffic, as the name already states, you pay for visitors to reach your website. This is done through ads that contain the keywords you choose, and your account is charged only when they click on that ad. In order to keep the rate of your paid traffic stable, it is necessary to always have active ads. After all, without ads this type of traffic will decay. To be successful, it is important for each ad to be relevant to the target public. Finally, paid media investment can boost the content produced on your blog by expanding the reach of these materials, publicizing your site, offering promotion, deals and more. Examples of Paid Advertising:
Google AdWords
Ads created in Google AdWords appear in search engine results and on Google partner sites. You only pay when someone clicks on your ad, so if that does not happen, you do not have to pay for it. Google AdWords allows you to run A / B tests for calls, texts, and CTAs so you can figure out which type performs better. Through competition, AdWords ads compete for display appearances on both the search engine and Google partner sites. The chosen one is given by the bid amount and landing page relevance, according to Google itself.
The ranking of each ad is based on Ad Rank, which defines what will appear based on such issues as ad quality versus bid in the keyword auction. And through its own metrics, Google measures the relevancy and quality factors of each ad.
In this type of media, you can choose whether your ad is displayed for a particular type of device (desktop, tablet, or mobile device), target it to specific locations, create different messages according to demographics, among other options.
Interested In Paid Campaign? Check out our PPC Services!
Facebook Ads
In Facebook Ads you can create ads with text, photos and videos that can be directed to your company website or even a fan page. This type of paid media enables high targeting of the audience viewing your ad, with the ability to choose factors such as gender, location (city, state, country), age, relationship status, profession and even personal interests, as well as Export a list of contacts and put it in the ad. Payment for this strategy can be done by number of clicks or number of views. In addition, there are two different types of ads on Facebook:
This type of ad is displayed to friends of people who have already enjoyed your page showing the interactions that users are having, such as post shares or polls. It's kind of a virtual word-of-mouth.
Instead of creating an ad, you can boost a real post by getting it to the top of your followers\' newsfeed, gaining more visibility among users who already liked the page.
Paid traffic or organic traffic?
Now that we have seen the specificities of each of these types of traffic, we can establish a comparison to identify the advantages and disadvantages of investing in each of them when we put them side by side.
One thing is certain, both strategies complement each other, which means better results will be achieved if your company makes investments in both types.
However, it is necessary to take some details into account, such as the fact that the investment in paid traffic is interrupted, the entire strategy can be undone and gone. Alternatively, with SEO campaign the organic results achieved do not run the same risk, since content continues to generate results even after it has been published.
Let's assume that in order to generate 30 leads through ads on Google AdWords or Facebook Ads, it would be necessary to invest $ 1,000.00. This results in a cost of $ 33.33 per lead. Which means that you pay $ 33.33 each time a user clicks on your ad link.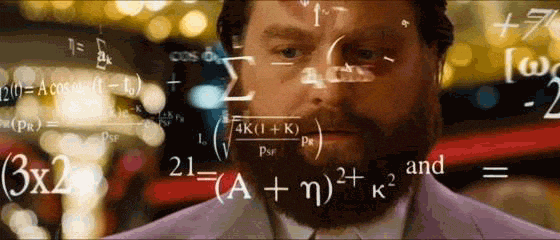 And to achieve that same result in the following month, the investment required is the same. If you want to double the number of leads generated, you will also have to double your investment.
The investment needed to produce and publish Content Marketing materials involves a higher initial lead cost. However, it this cost decreases over time because the contents already published continue to generate visits and leads, impacting in increasing numbers.
The factors that will determine the difference in investments in each campaign are the budget and goals of your online business. However, if your business's interest is to have a solid base of leads that show continued growth at an increasingly lower cost, do not hesitate to embrace Content Marketing.